Touch Typing Software for the Visually Impaired & Blind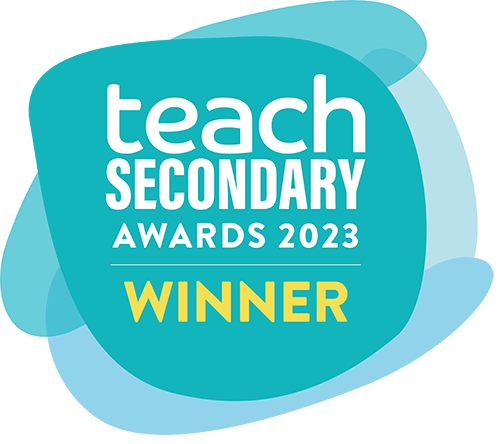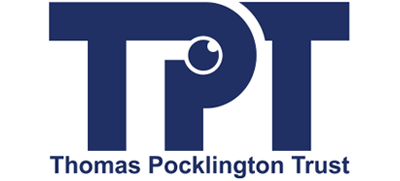 Specialised edition developed with advice and guidance from the Thomas Pocklington Trust
Compatible with:
JAWS and other screen readers
Dolphin SuperNova and other magnification software/hardware
Google and other captioning software
Learning to touch type is considered one of the most beneficial skills for visually impaired and blind individuals. This is because it allows them to transfer their thoughts easily and automatically onto a screen. It provides them with an invaluable tool and asset for independent working and communicating.
Learning to touch type at any age can dramatically boost confidence, self-belief and independence. However, teaching learners with visual impairment at an early age can drastically transform their experience whilst at school and in FE/HE. It puts them on a more even standing with their sighted peers and opens doors to new career opportunities.
Achieving muscle memory and automaticity when touch typing increases efficiency and productivity. However, most importantly, it frees the conscious mind to concentrate on planning, composing, processing and editing, greatly improving the quality of the work produced.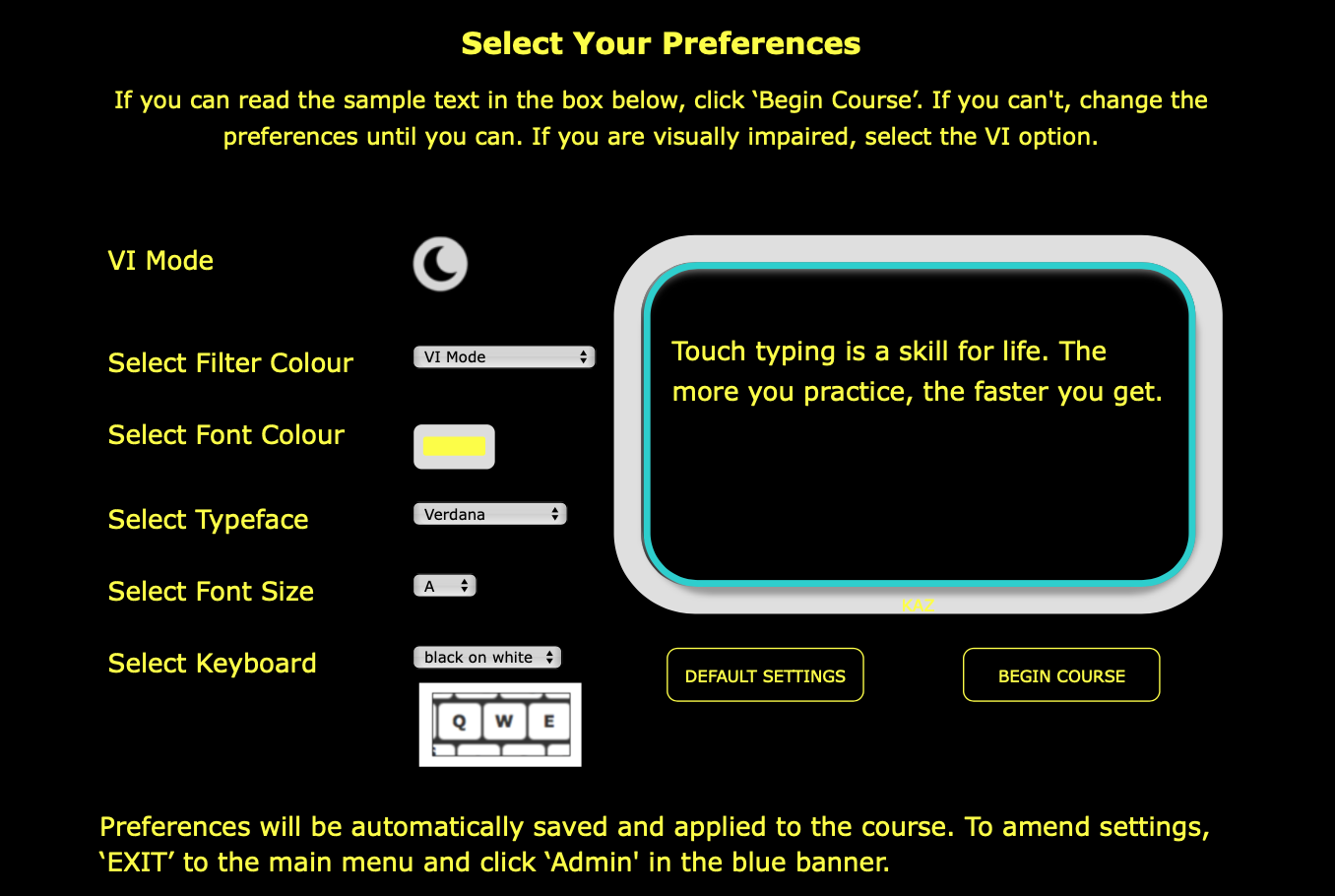 The KAZ Course
The KAZ course is a tutorial and is designed to be used independently or with minimum supervision. However, a structured lesson plan is available in Administrators' admin-panels should they wish to teach the course during lessons.
The course consists of five modules:
Module 1– Flying Start - explains how the course works, teaches the home-row keys, correct posture whilst sitting at the keyboard, and explains the meaning, causes, signs, symptoms and preventative measures for Repetitive Strain Injury.
Module 2– The Basics - teaches the A-Z keys using KAZ's five scientifically structured and trademarked phrases.
Module 3– Just Do It - offers additional exercises and challenge modules to help develop 'muscle memory', automaticity and help ingrain spelling.
Module 4– And The Rest - teaches punctuation and the number keys.
Module 5– SpeedBuilder - offers daily practice to increase speed and accuracy.
Testimonials
"Of all the traditional teaching methods I've seen, KAZ offers a unique teaching style that I feel could be more engaging for students learning to touch type. It's pleasing to see such a comprehensive course out there." Graham Page - Technology officer, Thomas Pocklington Trust
(The Thomas Pocklington Trust is a national charity that supports blind and partially sighted people with a focus on education, employment and engagement. Their mission is to support visually impaired people of all ages live the life they want to lead.)
"Thanks for the trial of your touch-typing course. The fact that I ordered it for a pupil on the back of the trial is an indication of what I thought of it. I really liked the structure of it and found the way it introduced the basics really effective. I'm currently working through your programme with two youngsters (13 and 14 years of age), both of whom have late onset visual impairment. They're both doing really well – much better than previous attempts with different typing programmes – so thank you so much for such a fab programme!" Heidi Lorenz - Specialist teacher of Vision Impairment, County Hall
"This is a product that does what it says it does really well. Adaptations have been well-researched, and it will make a difference to so many learners as it is an accessible tool that enables students to develop an invaluable life skill. It is good value for money and has been sensitively developed over time, with consideration of different learners' needs." Teach Secondary Judge Rebecca Leek on awarding KAZ, Winner 2023, for their VI edition.
Pricing & Licensing
Mobile friendly. All our products comprise both UK and North American options.
All our download files now incorporate our unique preference screen.