Specialised Preference Screen
Incorporating a multi-sensory approach throughout, the edition teaches typing skills whilst minimising visual disturbances by means of a unique 'preference screen', offering a choice of preferences.
Preferences include:
Choice of coloured background/filter screens for reducing white screen glare, including a 'customise' feature, catering for individuals with Meares-Irlen Syndrome
Choice of two specific DRT research based background/filter colours to stabilise letter movement and reduce blurring
Choice of dyslexic friendly typefaces (including 2 licensed dyslexic fonts) for ease of reading
Choice of font colour for contrast from background screen colour
Choice of font size for optimum visibility comfort and to minimise fusing and crowding of letters
Choice of online keyboard for optimum visibility comfort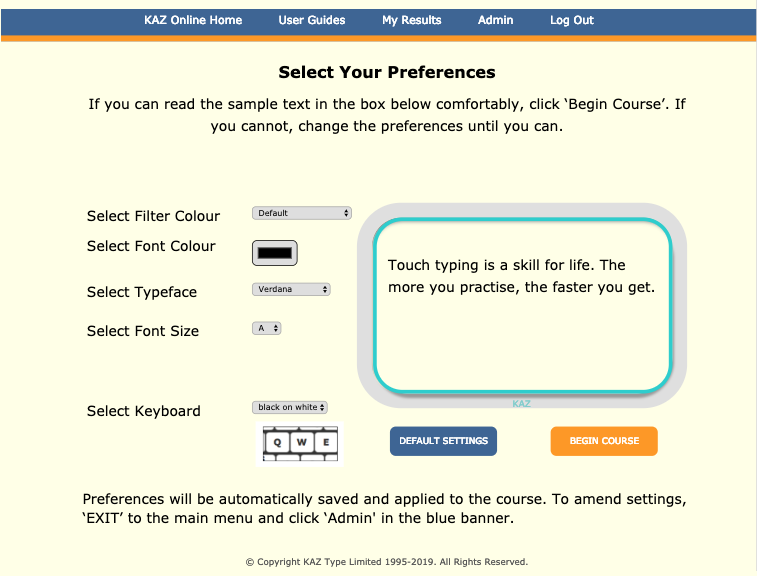 Once the learner has chosen their preferences and can read the sample text comfortably, their options are saved and applied throughout the course.
Visually impaired users will benefit from KAZ's audio descriptive version, which includes 'speaking keys' and spoken instruction.
Deaf and hearing impaired users will benefit from KAZ's text only version, with written and visual instruction.